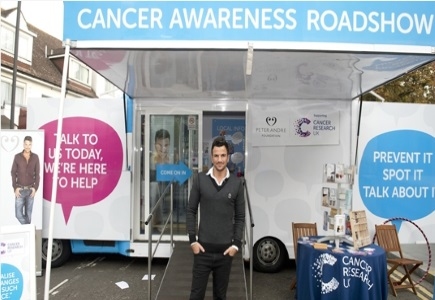 Wink Bingo has partnered up with the Peter Andre Fund to support cancer research in the UK.
The charity was started after Andre's brother lost his battle against cancer in 2012 and helps raise money to finance units on the 'Cancer Awareness Roadshow', an event that shows how healthy choices can help prevent cancer.
Wink Bingo will donate £50,000 to the fund by the end of the year and, in fact, aims to do so by November.
Players are encouraged to embrace the new campaign, known as Hearts of Gold. A portion of the ticket sales earned from games played across three bingo rooms will go to the Peter Andre Fund. Now when you log into Wink, you will see a new Hearts of Gold tab in the lobby that will direct you to the new rooms.
90-ball games are scheduled every 10 minutes from 4pm to 7pm and 9pm to 12am. Amazingly, tickets are on sale for only 10p and 10% of the ticket sales generated from these rooms will be given to this great cause.
One last exciting part of the promotion will see even more money raised for the fund. Look out for special heart pattern games and every penny of the proceeds will be donated!